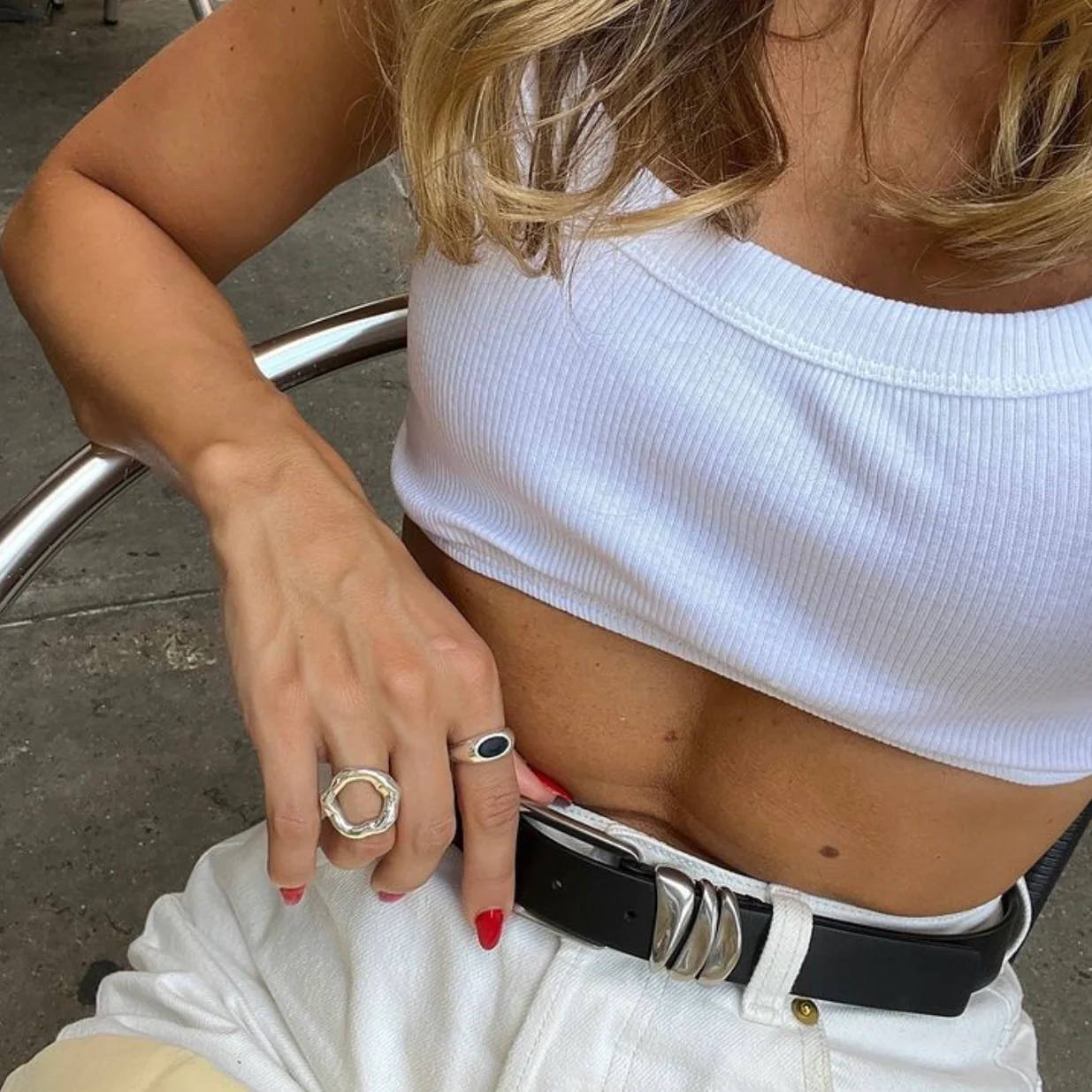 One of our favorite parts of designing Aureum collections is forecasting what's coming. Our pieces are meant to feel timeless but we obviously like playing with what's current as well.
Enter: All things silver, a movement we've been prepping for.
Don't worry, our classic 24K-plated gold isn't going anywhere...but we've made room for the same quality in silver.
Whether it's mixing metals or leaning into silver from head to toe, have fun bringing the finish into play. We like it paired against black, cooler tones, and even browns to make it feel current. You might even find it vibes with your skin or hair tone better than gold.
More of a mixed metal girl? Don't be afraid to wear both classic finishes together.
We personally love mixing metals on the hands, incorporating or stacking gold and silver for one statement hand party.
We'd love to see how you're styling our silver. Tag us @aureum.collective the next time you're wearing it.
---
---