THE SPRING '23 GUIDE // STYLES & TRENDS YOU NEED TO KNOW ABOUT
Spring is finally about to arrive! If you're wondering what kind of outfits and accessories to start collecting for this season, we're here to help. From standout jewelry to feminine hemlines, consider this all you need to know when it comes to spring style.
Crochet & Knitwear: Once reserved for fall and winter, crochet and knitwear are starting to stick around for spring. We're seeing lots of large, open knitwork paired with spring silhouettes and bags.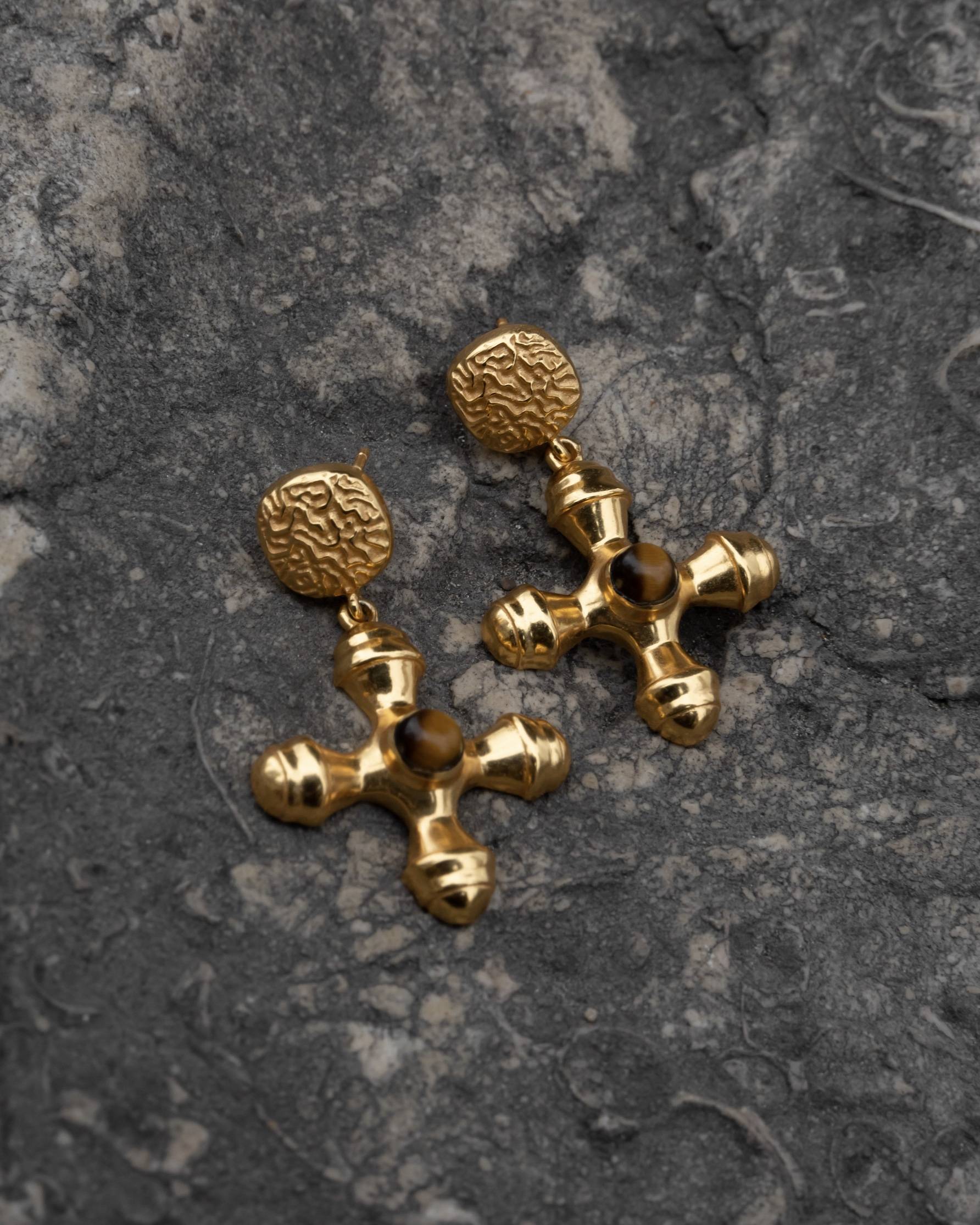 Statement Earrings: Chunky, artistic earrings are everything right now - and we're obviously here for it. We love head-turning styles that make the outfit, like our just-dropped Aurora earrings!
Ballet Flats: When done right—aka, not buttoned-up politician vibes à la Hillary Clinton—we're into this. Mix in edgier pieces and accessories to balance everything out and keep it modern rather than matronly.
Midi & Maxi Skirts: Yes, tiny skirts were all over the runways for fall, but we're also noticing a major rise in longer hemlines for spring. Midi and maxi skirts (denim included!) are very in this season.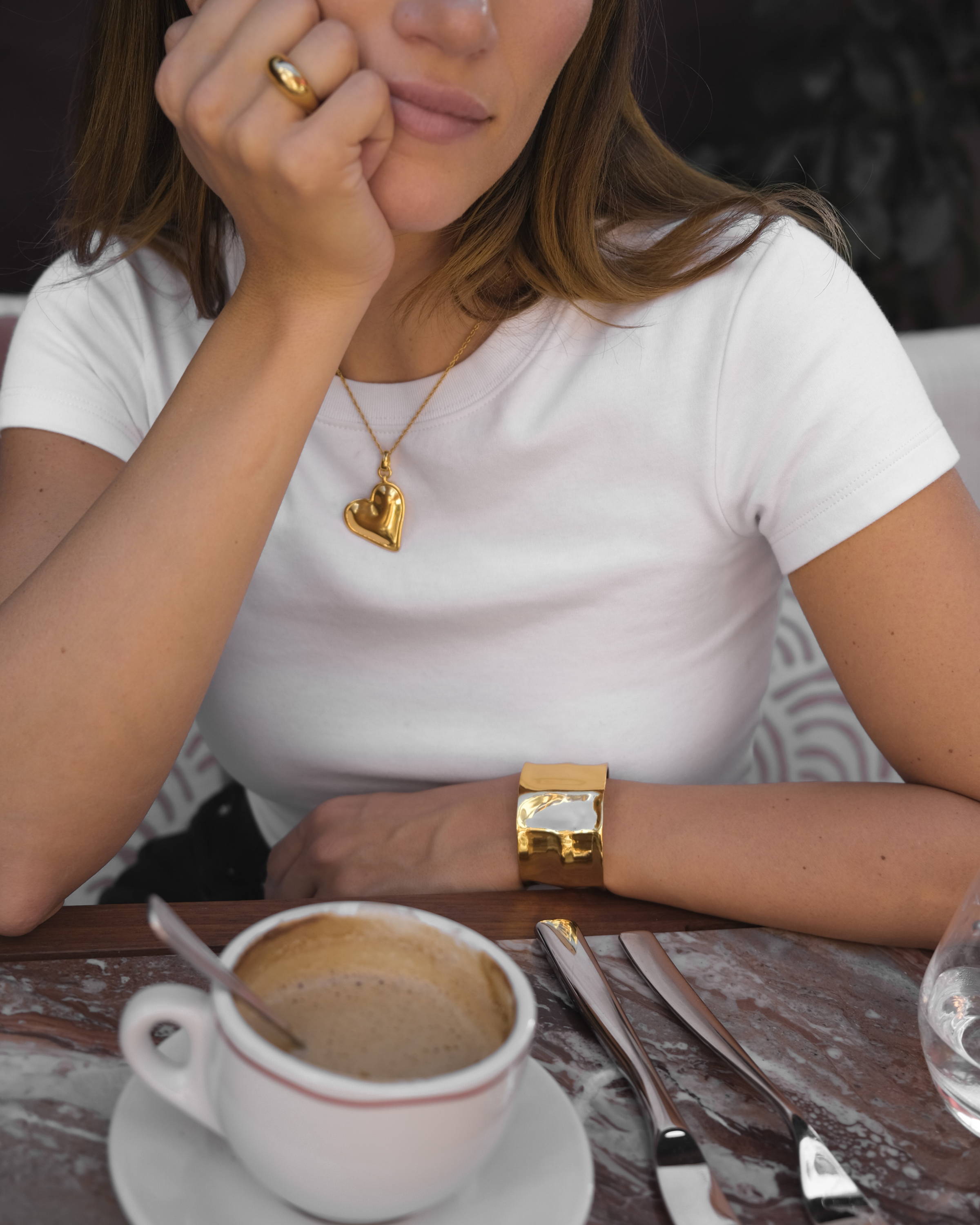 Elevated Basics: It's clear that '90s vibes are also here to stay, and we couldn't be happier. There's nothing like the clean combo of a quality button down with some classic jeans…and jewelry, of course.
Trousers with Everything: Speaking of elevated basics, trousers are a huge yes for spring. T-shirts, crop tops, blazers…we're all about it with a relaxed or tailored pant.
Sheer Tops & Dresses: Layering translucent materials over delicate slips and bralettes works for winter nights too, but we're big fans of this for spring. The vibe is sexy and sophisticated at the same time, and it pairs equally well with bold or delicate accessories. We're also loving sheer for spring wedding looks and on lighter shades like sage green, neutrals, and whites.
Key Lime: If you gravitate toward bolder styles, you'll be glad to know that key lime is making a comeback. Vibrant but still versatile enough to wear with a range of neutrals, this color trend is a great match with gold and/or silver.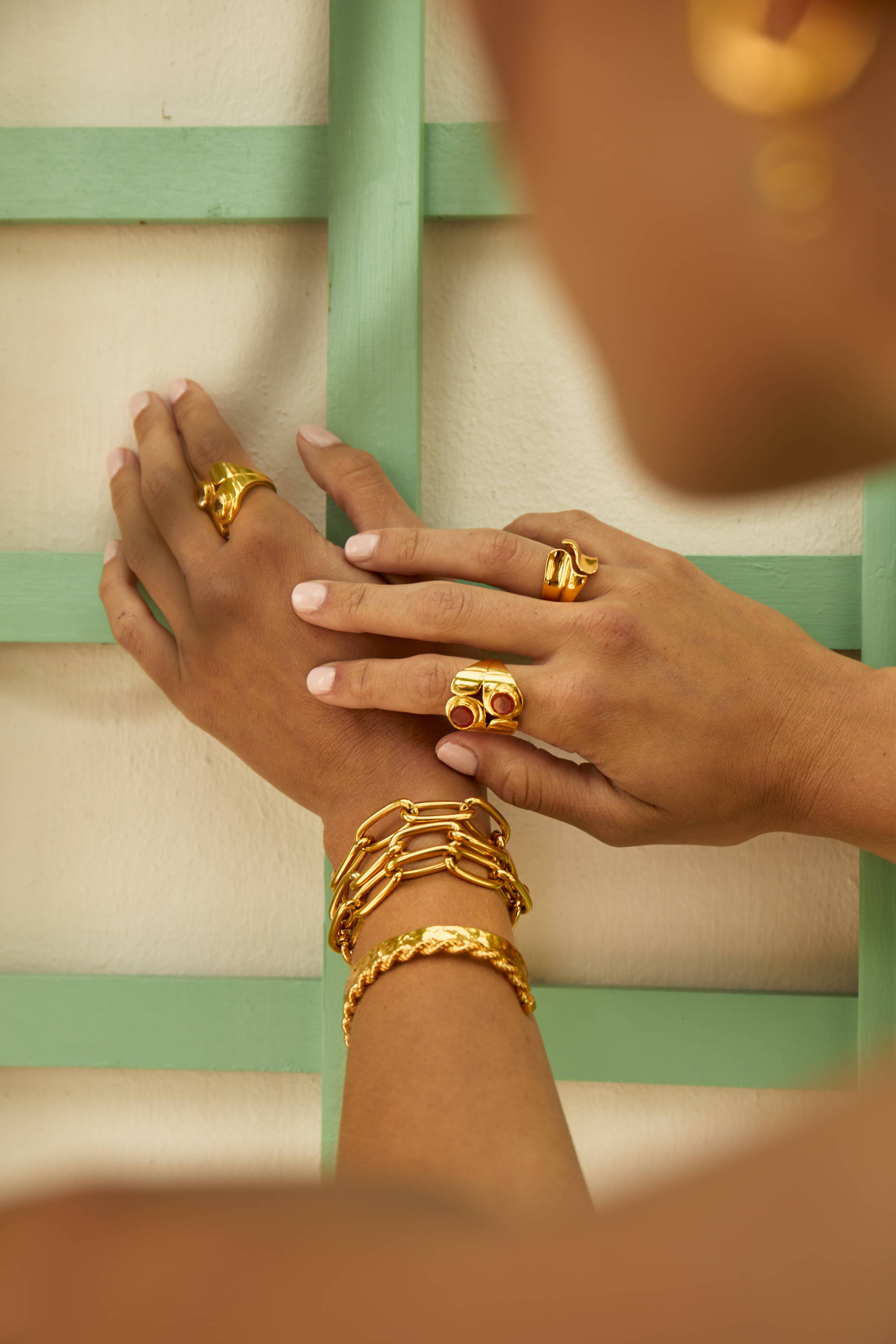 Chunky Jewelry: Dainty has its moments but if you're looking for the spring jewelry trend, it's chunky jewelry in general. Thick cuffs, statement earrings (which we've already covered), sturdy chains, and everything bold.
Detailed & Relaxed Denim: We love a simple look, but the maximalist denim trend is definitely something we can get behind. We're seeing lots of pockets, ties and detailing, plus a return of the low-rise cut—but you do you, because high-rise isn't going anywhere yet either.
Mixing Different Shades of White: This version of the monochromatic craze is absolutely perfect for spring. You'll look super chic, fresh and put-together by playing with various shades of a neutral palette. We especially love the look of a cream pair of jeans, a white top, chunky black shoes, a belt, and this pair of earrings - all very '90s.