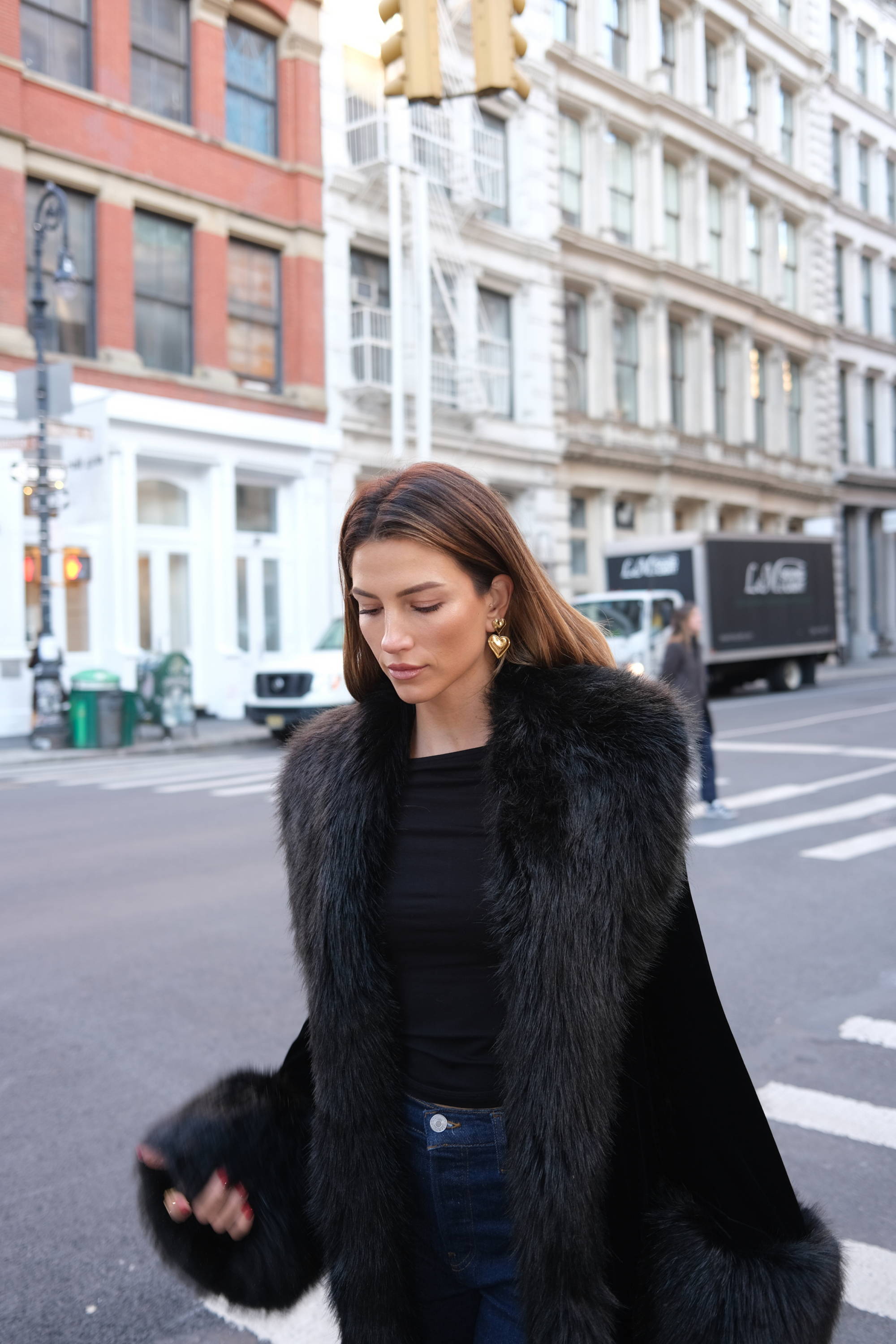 Even though we live in Miami now, we definitely left a piece of our hearts in New York City!

We still visit pretty regularly, and we'll forever be inspired by the city's special energy.
To help you guys experience that same magic, we're sharing some of our go-tos for shopping, eating and staying. 
xx, Cass + Matt
Coming Soon: This home and gift store on the Lower East Side is full of eclectic finds that will have everyone asking where you got them. The owners have backgrounds in fine art and high-end design, and it shows. Think pretzel puzzles and a leg-shaped match striker, plus gorgeous furniture.
Abbode: A similarly playful spot in Nolita, Abbode has all the makings of your dream apartment. Even if you're not local and can't shop for bigger pieces, there's plenty of stuff worth taking home, like art prints and textured candles.
Urban Jungle: If you're down to venture to Brooklyn, this Bushwick location has one of the biggest selections of vintage clothes in NYC. Hunting through the sprawling space is an activity in itself.
Cafe Mogador: NYC brunch is a must, but skip the Jack's Wife Freda line and come here instead. You still might have to wait a little, but it's refreshingly easy to get a table at this historic East Village spot that serves super flavorful dishes with a Moroccan twist, like a benedict with spicy tomato and pepper sauce. There's one in Brooklyn too.
Rezdôra: The perfect in-between of nice but not fancy, Rezdôra is a favorite for its regional Italian food, including house-made pastas and the most amazing gelatos. Make a reservation in advance, but if you forget, you can try to grab a seat at the bar.
Librae: This bakery just opened last year, but it didn't take long for it to be considered one of the best in the city. Perfect for stopping by on a stroll from the East Village to SoHo, Librae offers pastries that combine Middle Eastern and Danish influences. Their croissants rival ones you'll find in Paris—seriously!
Public Hotel: An iconic lit-up escalator greets you at this hotspot hotel, which has a buzzy lobby bar and rooftop area that's ideal for pre- or post-dinner drinks. There's no shortage of Instagrammable spots here, and it's set in a conveniently central location downtown.


Freehand: This is a great choice if you're looking for a more budget-friendly option, but it also has some nicer suites available if you want to level up. The vibe is fun and funky, and the rooftop bar, Broken Shaker, is very well-known for its cocktails.
The Standard: Also in a great location, the Standard is walking distance to countless shops, restaurants and more in the Meatpacking District. If you're into chic, modern, clean design and want to be in the heart of the action, this one's for you.