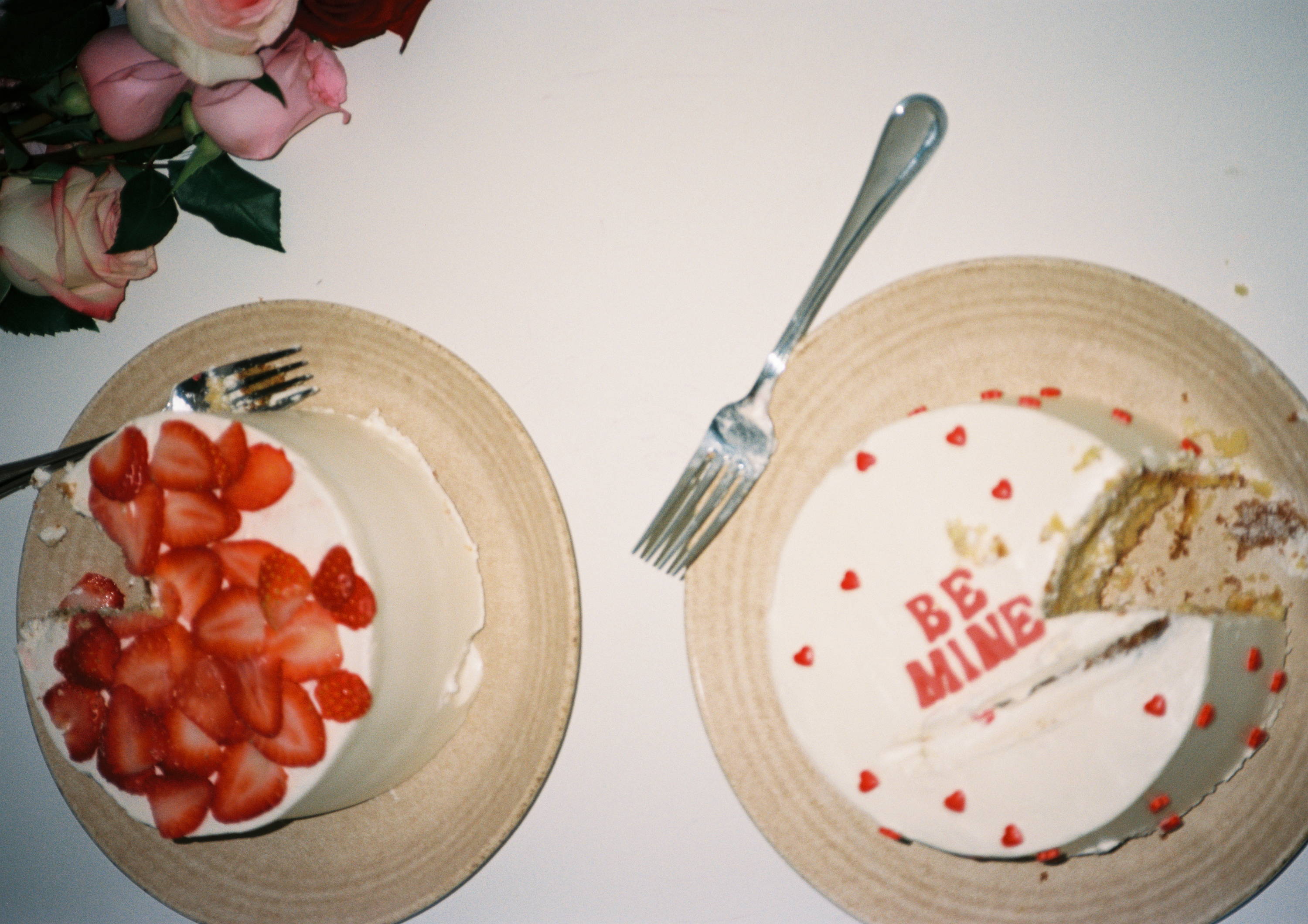 Our Valentine's Day campaign is all about romanticizing the little moments, especially on a day that can be surrounded by a lot of pressure. Spending time with the people we love, eating cake in our sweats, getting ready just cause, and buying ourselves something special are all part of our idea of a perfect Valentine's Day.
We shot this campaign in a studio in Miami that has beautiful, natural light and a minimal interior so we could have fun with props. We wanted to use tons of roses and cake to give a classic, yet celebratory feel to the shoot. We shot a lot of BTS images on film because there's something so special about the way that film photos capture the beauty of little moments. Outside of shoots, we love grabbing a disposable camera at a CVS and snapping cute, candid moments at girl's night out or in – it gives a similar, vintage look to the photos.
And you know us, we love minimal, neutral outfits where the little final touches do all the talking – a red lip, a slicked bun, and Aureum jewelry.
Here's our co-founder, Matt, arriving to the shoot with a bouquet of flowers that's half the size of Cass... impressive, but who's gonna tell him this doesn't count and he has to buy her flowers again on actual Valentine's Day?
No matter how you're spending your Valentine's Day, we feel lucky that we get to be a little part of it.
We feel your love today and all other 364 days of the year and we hope you feel ours too. Happy Valentine's Day <3
---