DESIGNING OUR DREAM APARTMENT
Hi! It's Cass here and I wanted to share with you some details about our new apartment as interior design is a major passion of Matt and mine. A quick back story - we first fell in love in a 600sq ft studio in Manhattan in which we were living together (with 1 small closet). So we have always dreamed about one day living in a spacious place with lots of natural light and windows. We finally found this dream space in Miami and have been working on decorating it over the last year. Our goal for the space is organic modernism playing with different textures and materials such as metal & linen.  
Coffee Table: Our coffee table is by our favorite furniture designer Andrianna Shamaris. Her pieces are so unique and beautifully made. She's also such an amazing woman who is so supportive of us & our journey so it makes it even more special to have her pieces in our home.
Aureum travertine dish: We created this dish to be the perfect accessory for your home. Use it bedside when you take off your jewelry to go to sleep, a place to put your keys, or as a finishing decor piece. The options are endless.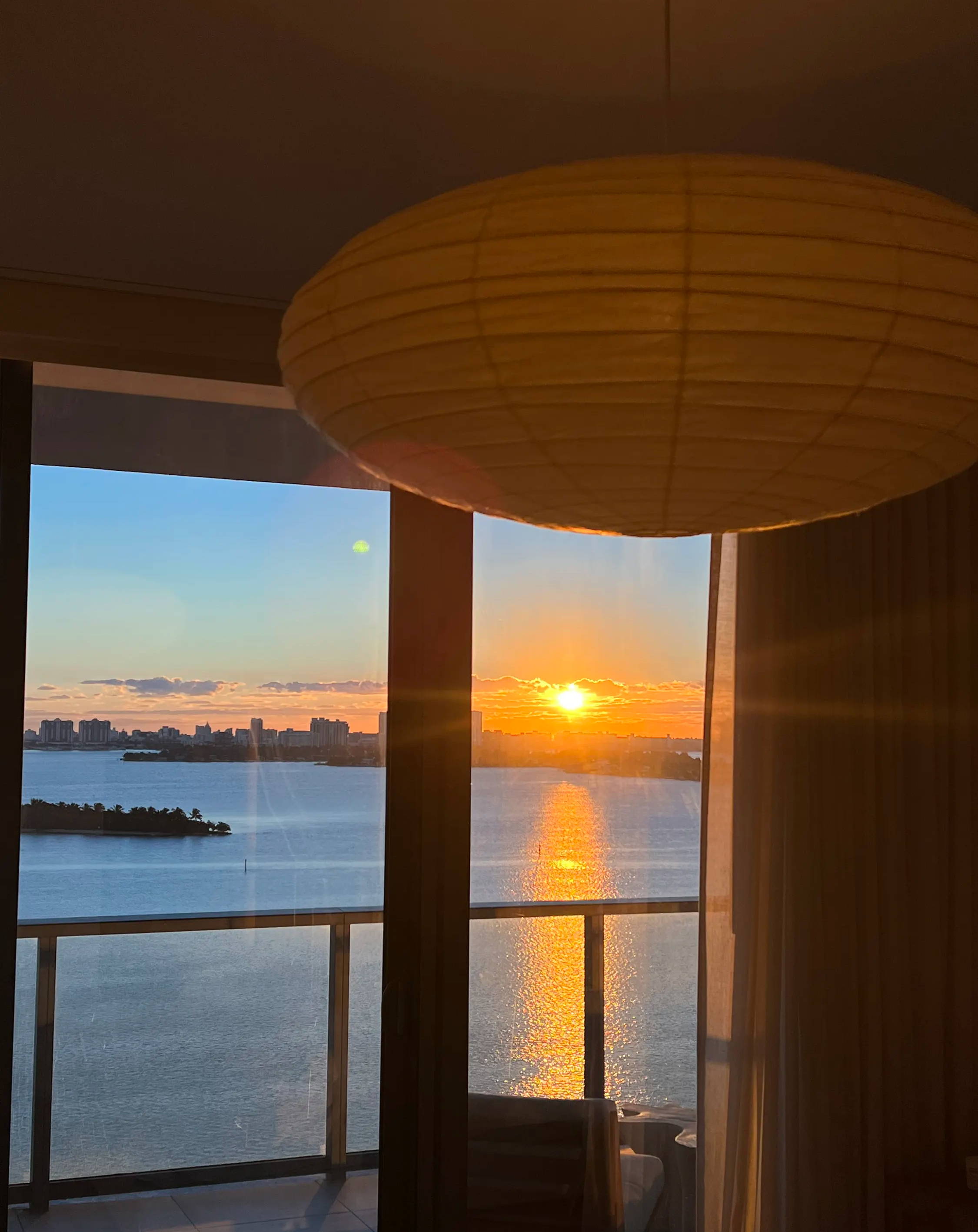 This is where all the magic happens :) Our humble abode where Matt and I work on making Aureum as great as it can be every single day. Because we work from home full time we really value having a clean, space that inspires us. It also doesn't hurt to have a view of the water to feel inspired by.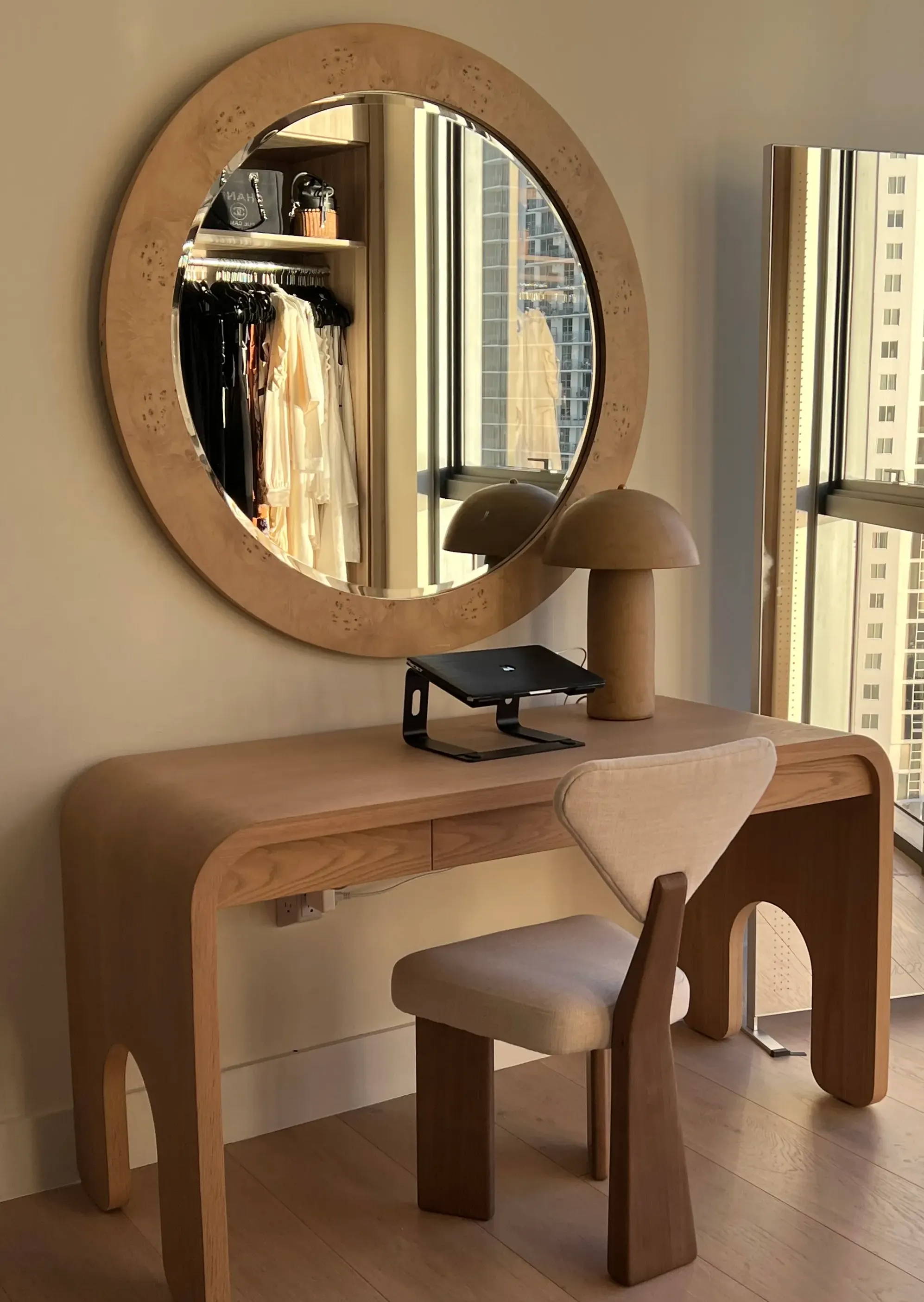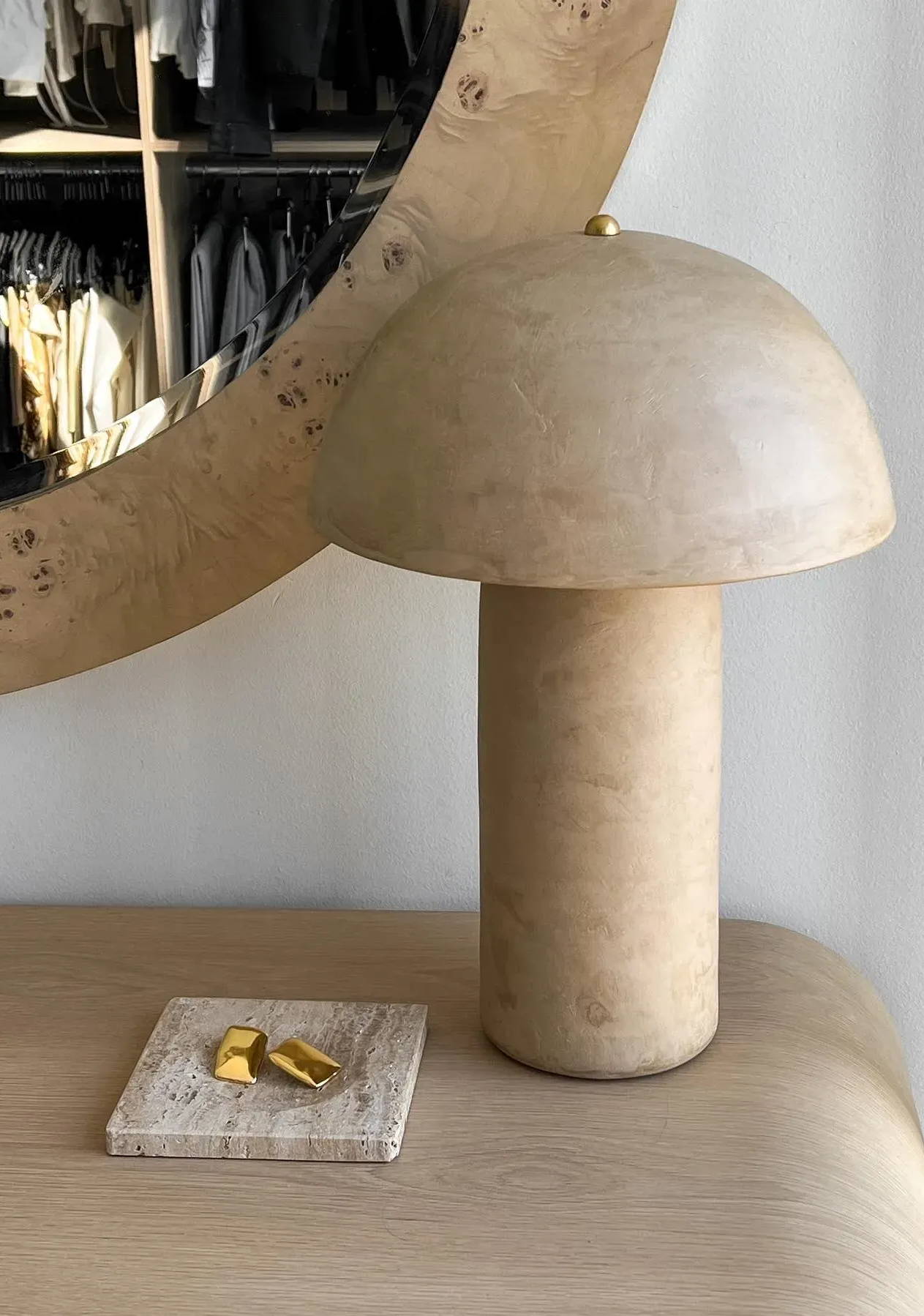 A must have desk accessory is a laptop riser. I've been trying to improve my posture & it helps with focus to be able to look straight out onto your computer instead of being hunched over looking down. This one I found on Amazon.
Cass's office:
Mirror & desk: Mitchell & Gold
Lamp: Ceramicah LA
Chair: 1st dibs by Juliana Vasconcellos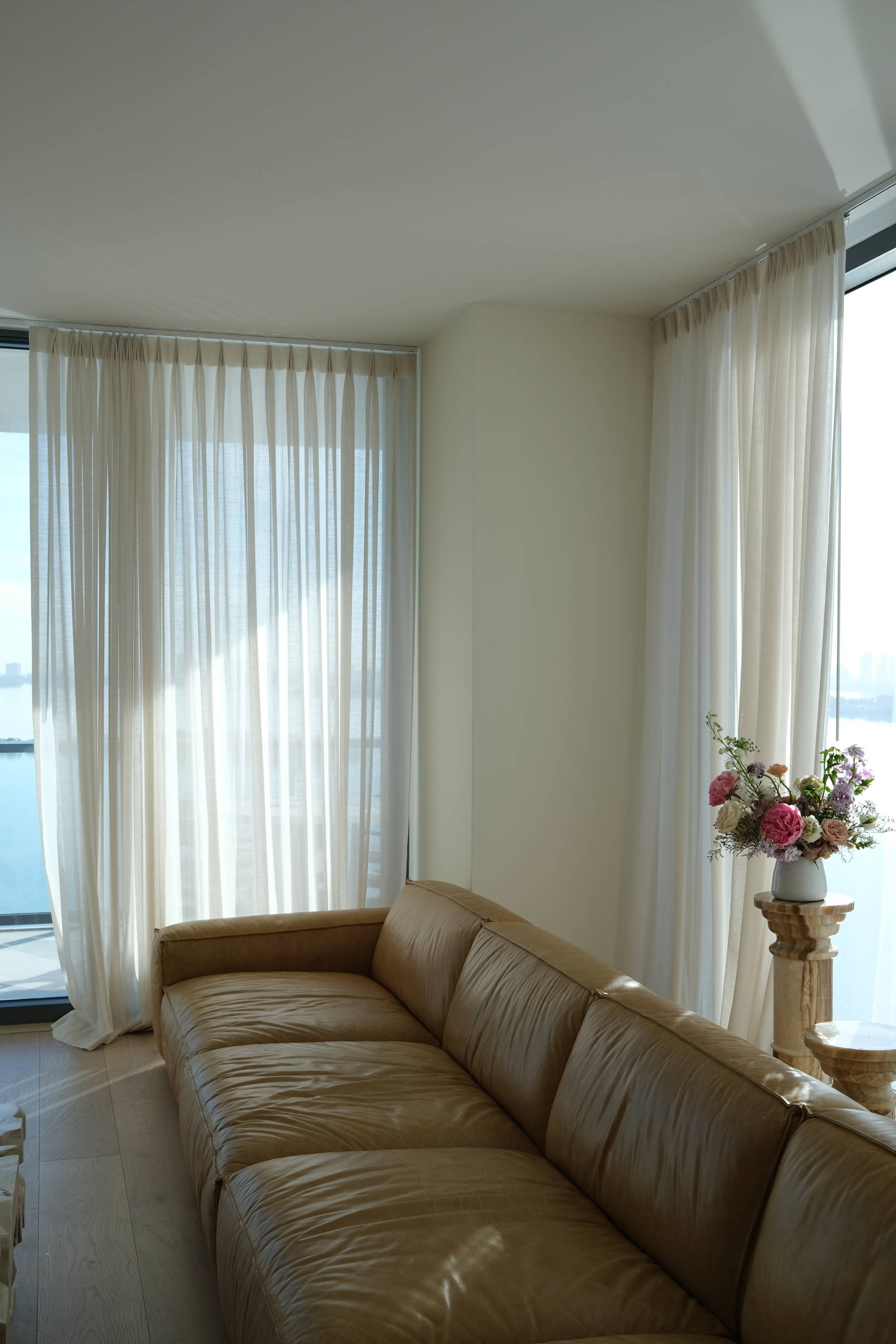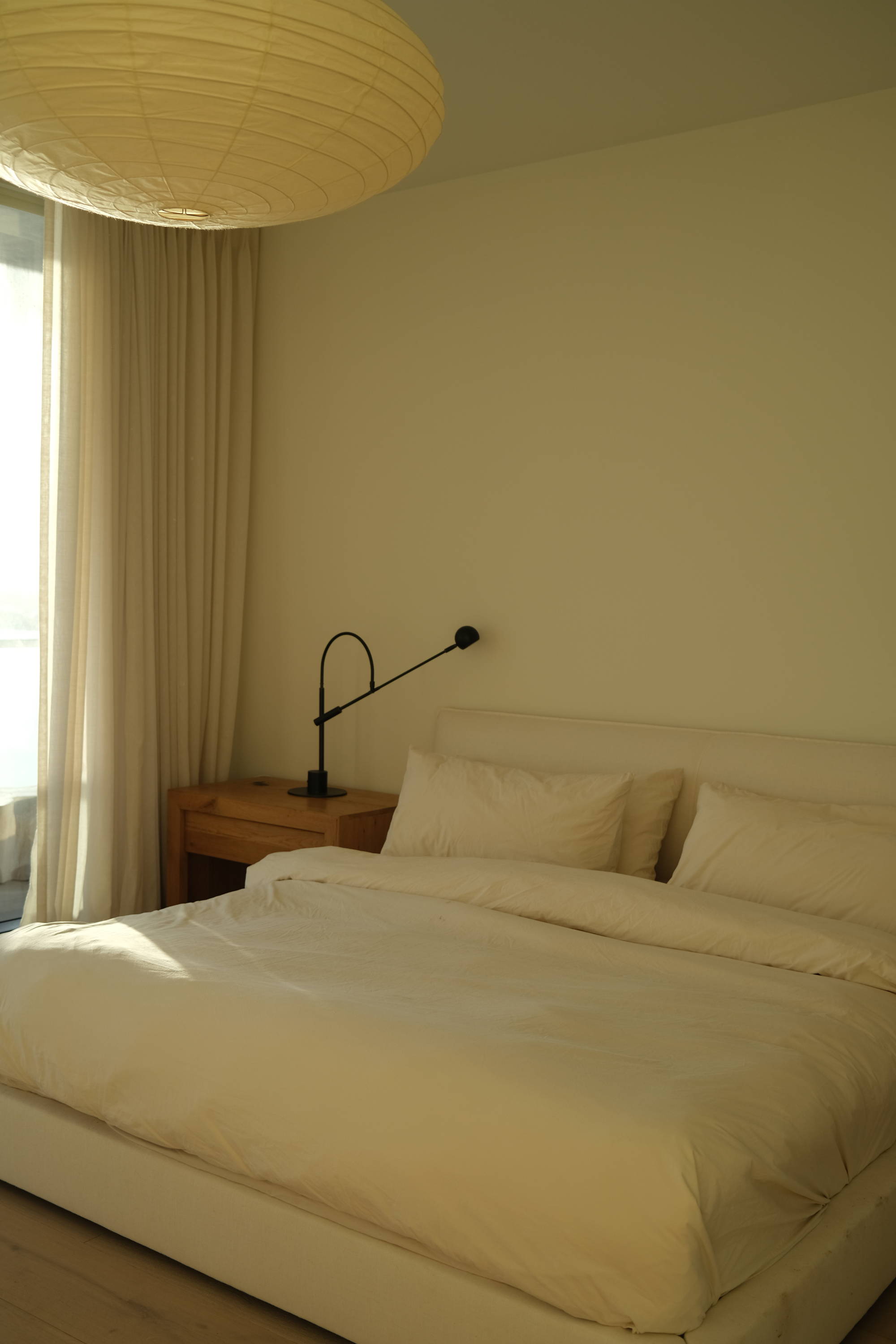 The struggle between comfort and aesthetic is REAL, but we managed to find a beautiful couch and bedframe that are also soo comfortable. We loved bringing in some darker brownish tones with all the bright white and cream in the apartment.
Couch: Restoration Hardware
Bedframe: Maiden Home
Nightstand: Restoration Hardware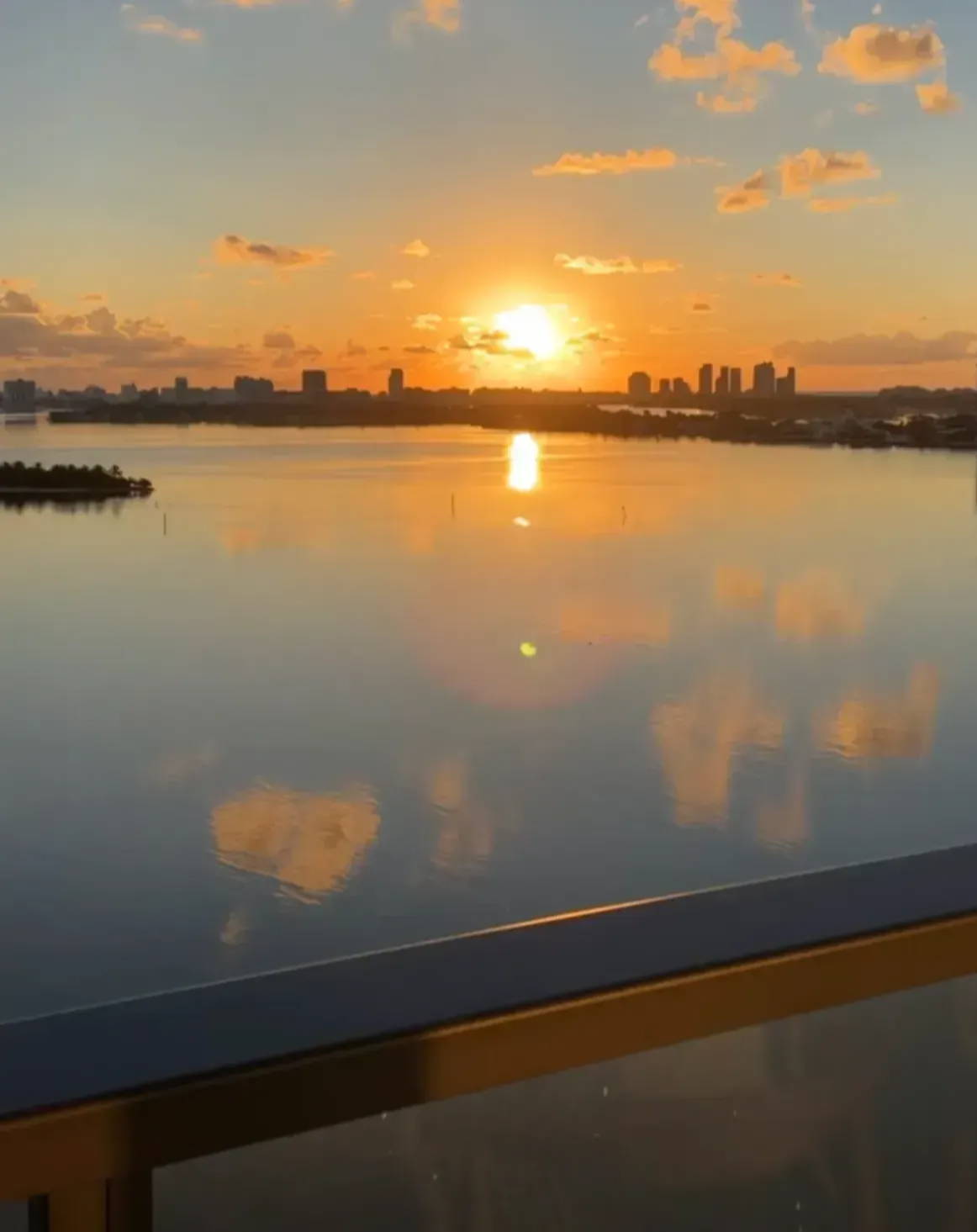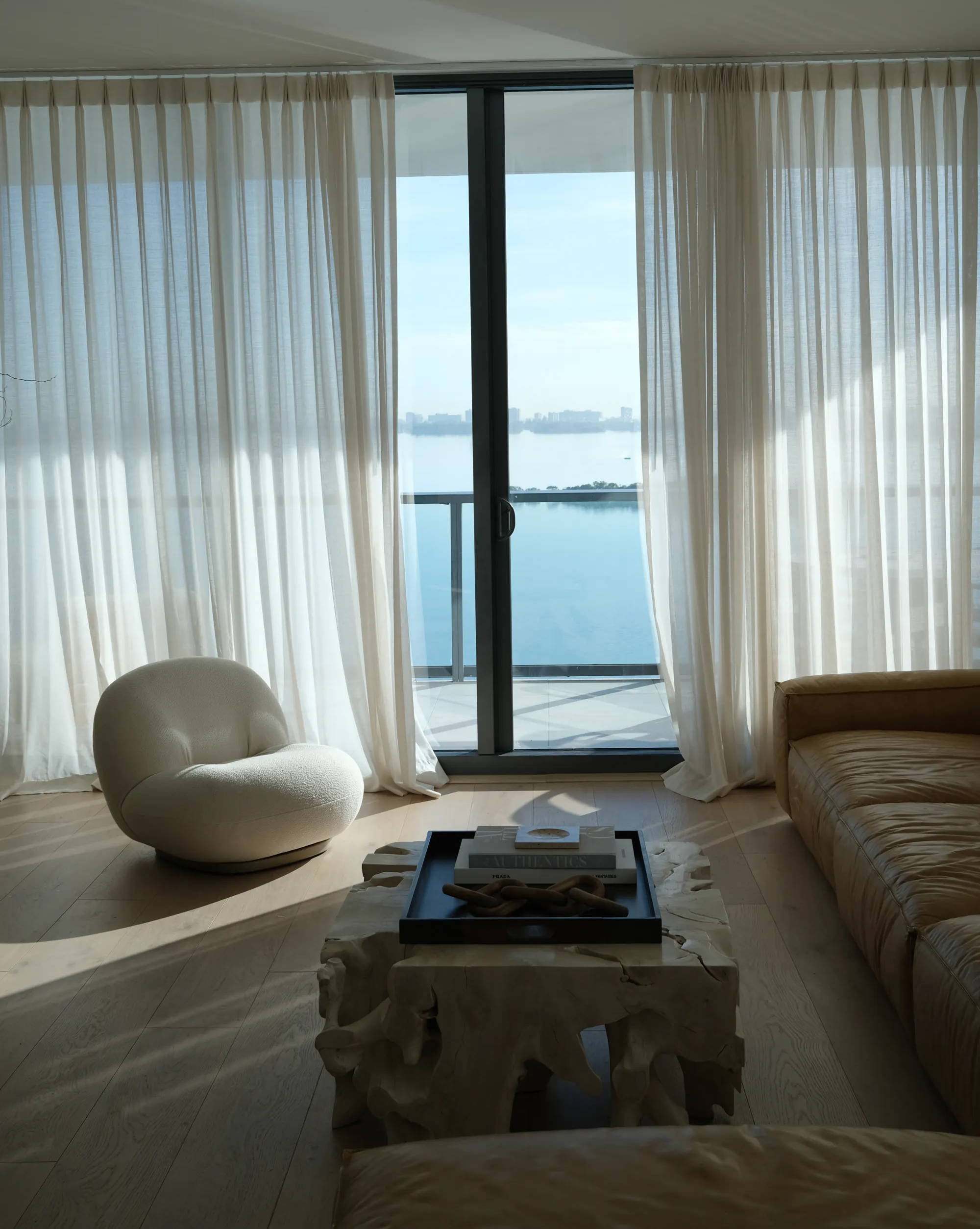 Waking up to the sunrise is one of the many reasons we fell in love with Miami. Everyday I'm in awe of the colors, the way to light hits the water, and all the golden reflections. Endless inspiration for the golden Aureum aesthetic. Matt and I sit on the balcony every morning with Pepperoni, do our morning routine, & say how grateful we are for each other, our life, and the brand we get to build together that we're so proud of. Not a day goes by that we take for granted the privilege of our community who supports us & helps us bring our dream to reality.
---