5 NOT-SO-BASIC SPRING BREAK DESTINATIONS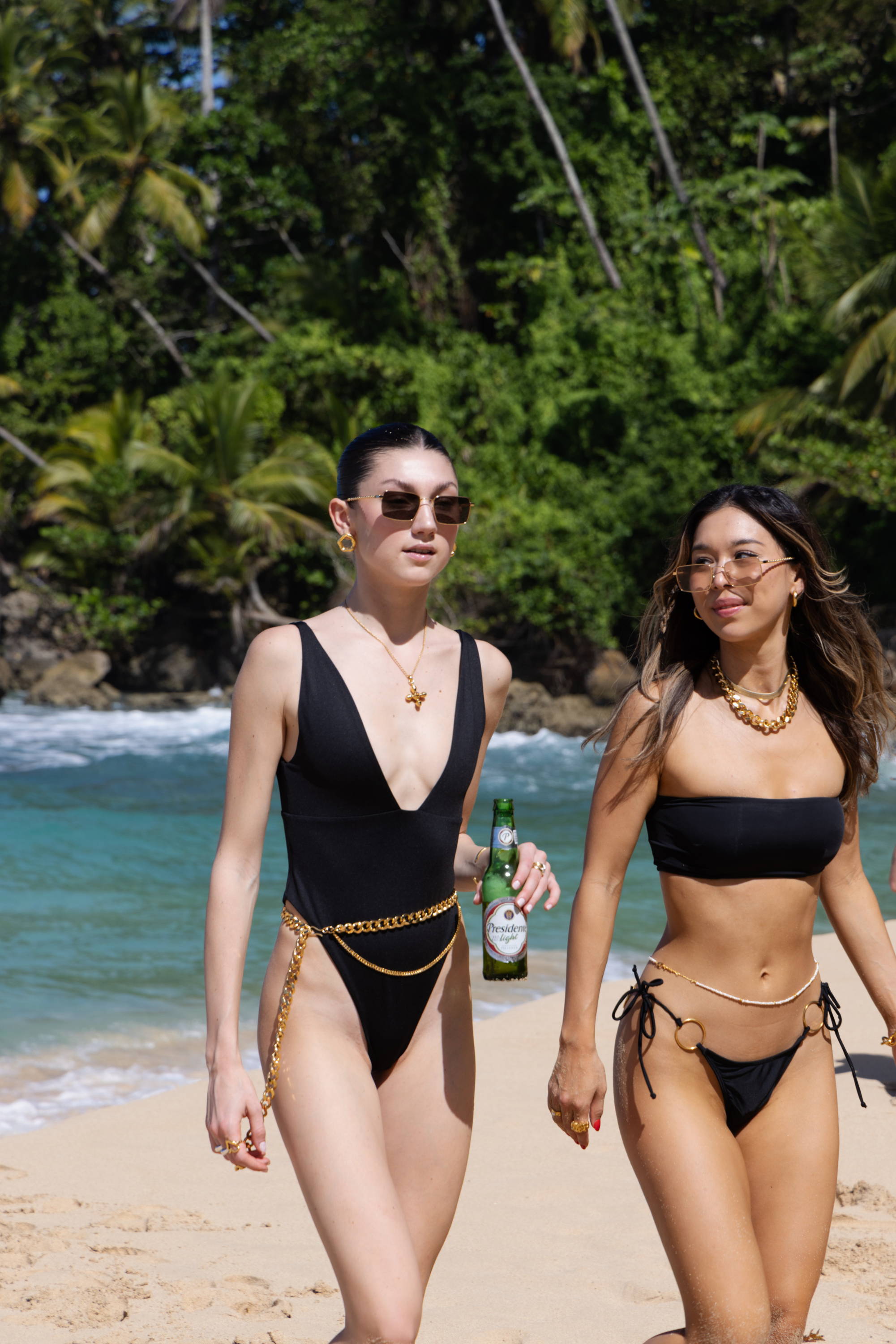 Feel like everyone's traveling to the same places? Yup, us too. But with so many options for getaway spots out there, there's no reason to settle. We suggest jetting to one of these locations instead to avoid fighting crowds (and being basic).
Wherever your destination, dress for it with our picks for warm weather vacay–ready pieces.
MALLORCA, SPAIN
If a tranquil beach is more your thing than a party scene, Mallorca is a way better choice than its popular neighboring island of Ibiza. Expect a lot less crowds, with beaches that are just as breathtaking.
WHAT WE'D WEAR: LAYERED NECKLACES
edgy + chic
OLD SAN JUAN, PUERTO RICO
Even just walking through the colorful cobblestone streets is an activity, with plenty of picturesque beaches and comfy resorts just a short drive away. Still, the best part might be how easy it is to get there from the U.S., since there's no passport required.
WHAT WE'D WEAR: CHAIN BELTS
tropical + on-trend
HEALDSBURG, CALIFORNIA
Go with a classy getaway in wine country! This Sonoma County town has a charming central area for wine tasting and cute boutique shopping, not to mention the vineyards themselves, plus tons of rustic-luxe places to stay nearby.
WHAT WE'D WEAR: SLEEK SILVER PIECES
elegant + elevated
PANAMA CITY, PANAMA
This Central American spot is perfect if you're seeking a more adventurous spring break. Explore everything from white-sand beaches to lush rainforests with special wildlife, including lots of cute monkeys!
WHAT WE'D WEAR: BEADS AND STONES
naturally stunning + unique
HILTON HEAD, SOUTH CAROLINA
Take a break at this beautiful beach town that's full of history and welcoming Southern hospitality. There are endless open stretches of shoreline to enjoy, and the island has a slower, chilled-out pace that'll have you feeling refreshed.
WHAT WE'D WEAR: DAINTY BRACELETS
sweet + feminine